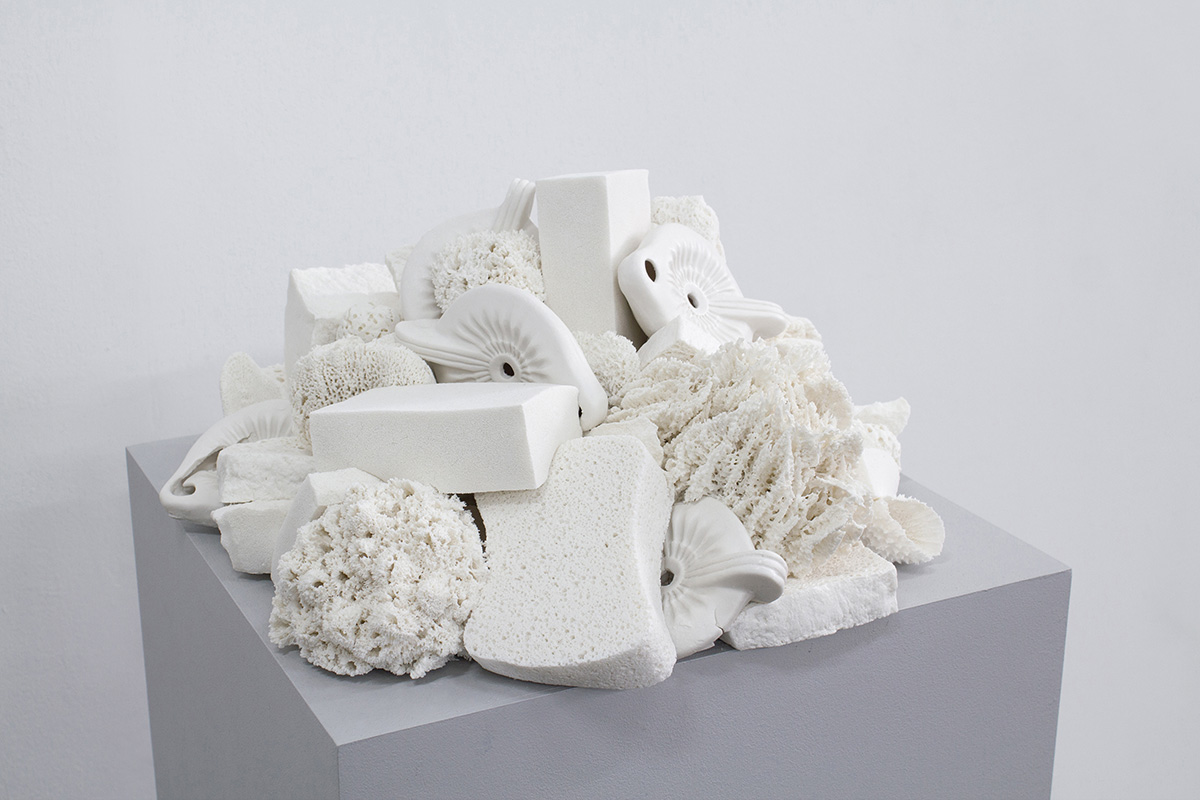 Sponge Reef with Ancient Oil Lamps
2017
High fired extra white porcelain
22 x 19,7 x 9 inches (56 x 50 cm x 23 cm)
This ceramic artwork was inspired by an archaeological find at the Thessaloniki Archaeological Museum in Greece, a cluster of antique oil lamps from a wreck buried on the bottom of the Mediterranean Sea. The lamps seem welded and deformed after immersion and the limescale deposits and marine organisms that developed there while ensuring their conservation. The sculpture, entirely made of white porcelain fired at high temperature, resumes an accumulation of these lamps first copied and then duplicated using molding, entangled with sea sponges (animals), organic and synthetic origin, fossilized in the ceramic. It offers an extension to an earlier piece (made with the same sponges) by adding a stratum of human and civilizational history. This piece thus questions both the ambiguous boundaries between nature and artifice as well as the place of man in his history and his ecosystem.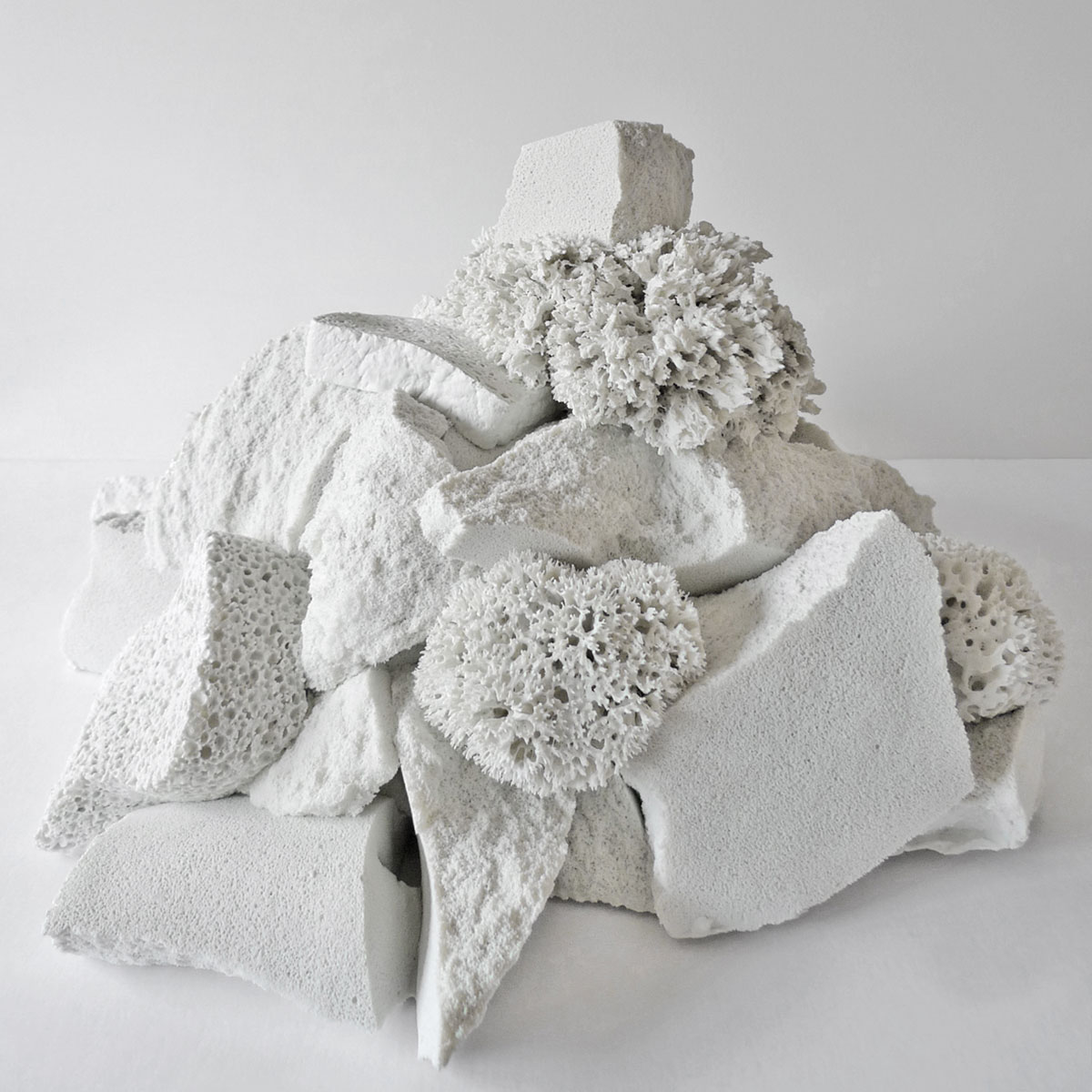 Sponge Reef (capita vitium)
2010
High fired white porcelain
18,5 x 16,1 x 9,8 inches (47 x 41 x 25 cm)