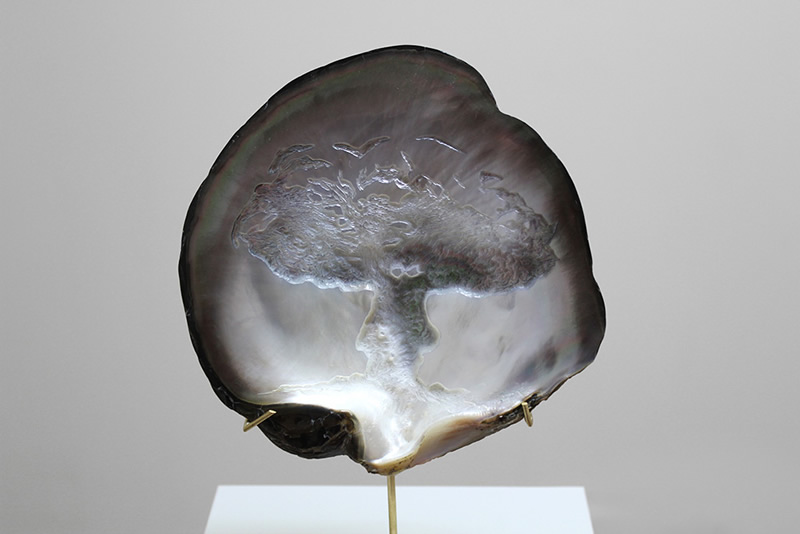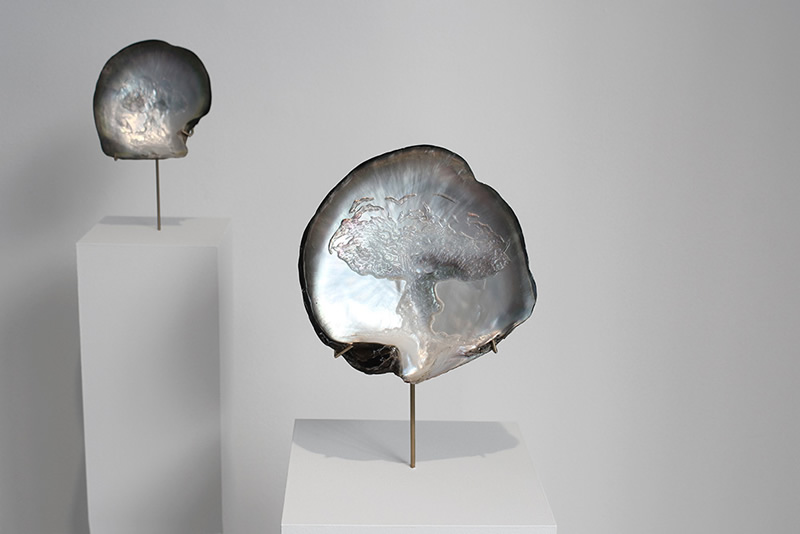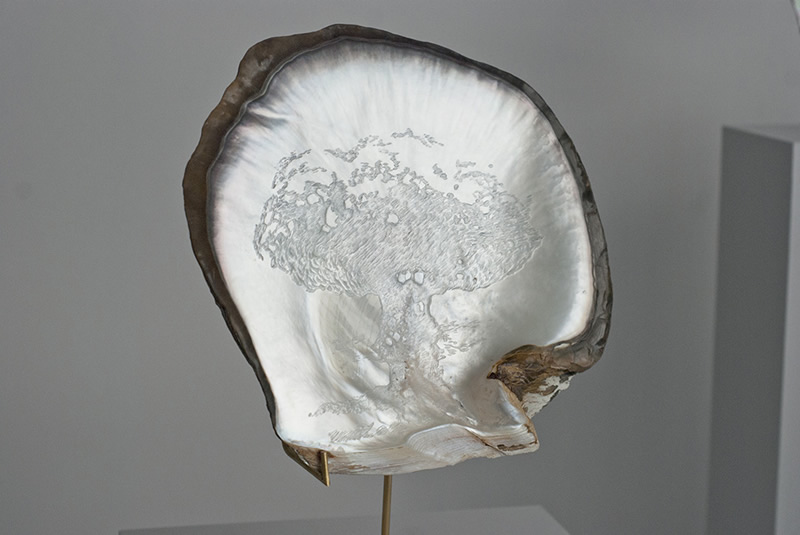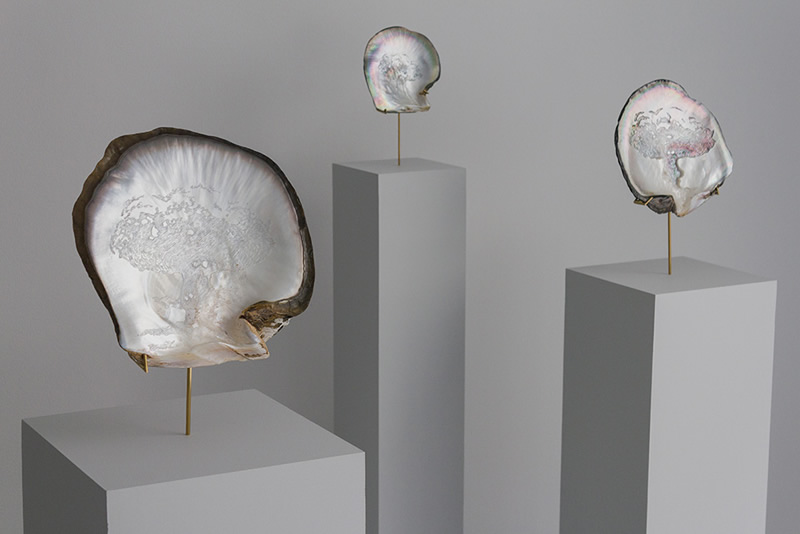 The Oracles
2013
Series of engravings on mother of pearl from the Tuamotu Archipelago (Pacific, French Polynesia)
Bases in brass silver soldered
variable dimensions
"The Oracles" series comes from an appropriation of a traditional Polynesian art crafts: the Mother-of-pearl engraving. The grounds of mushroom clouds that are engraved refer to the very recent history still carried out by the French government until the end of the 90 nuclear tests in Polynesia and have completely changed the natural environment (including marine) and human. Polynesians pearl oysters are fascinating by their sophistication, they are at the same time the treasure chest and the progenitor of those endemic black pearls from Pacific. Their pearly inner surface provides intense color changes from white to dark gray, through areas green, red, blue and purple. The outer surface allows for its glimpse into its various layers of limestone the long process of growth of the animal. The almost holographic iridescence of the etched surface gives the image a surreal appearance. The title plays with the temporal ambiguity that could cause this effect; are we facing an archive image forever etched in the sedimentation of a still very affected by the history of marine life, or the prophecy of a disturbing future where history might have to reproduce?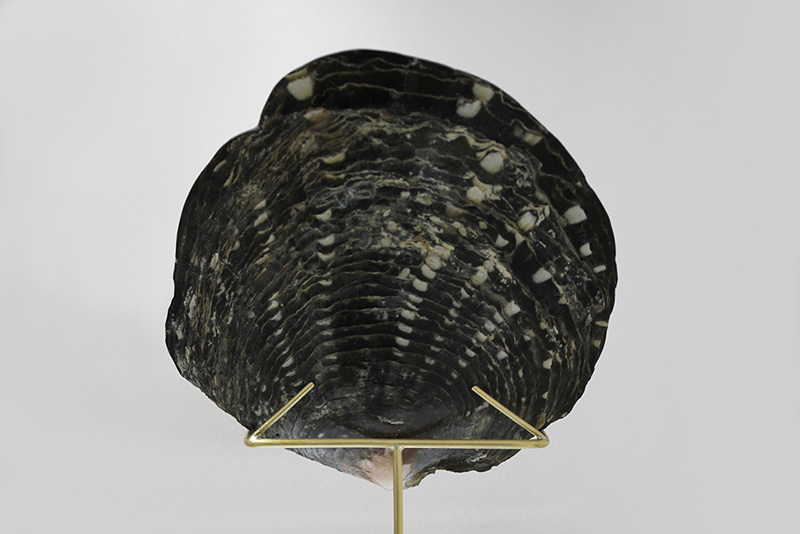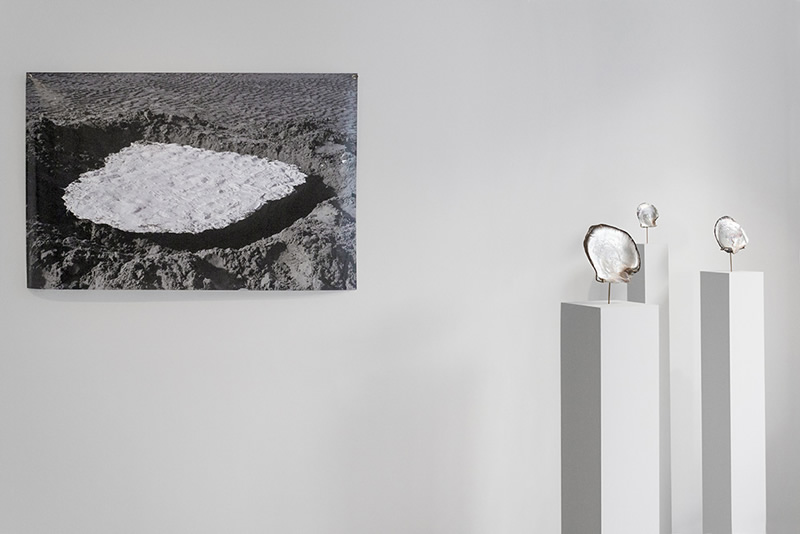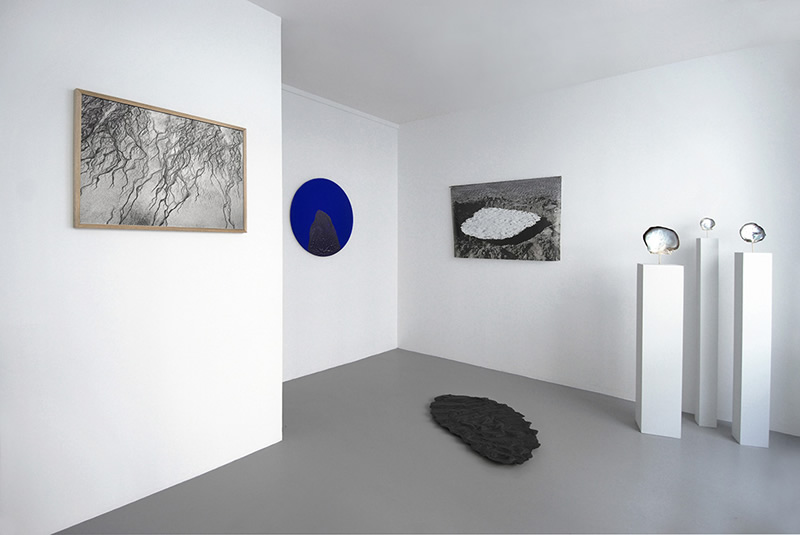 Exhibition view from solo show "WHAT I HAVE SEEN NO LONGER EXIST", Gallery 22,48 m², Paris, January 2015